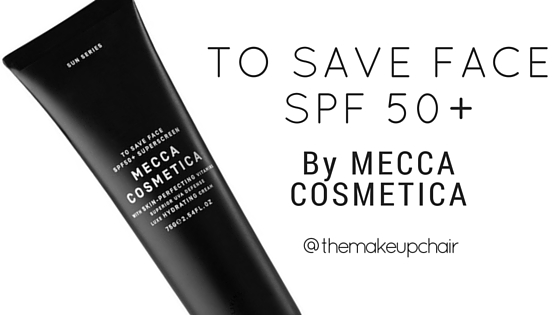 I know what you're thinking. It's bloody freezing so why am I doing a sunscreen product review??
Well beside the fact that sun protection isn't just a summer thing, the real reason is that hubby, the kid & I have tried to escape the Melbourne chill and headed to the Gold Coast to warm the bones. Sadly winter has decided it wants to play in Queensland as well and I'm sitting in my apartment watching a huge freezing storm cell make it's way along the coast. Not a whole lot of sun going on! Ahh Queensland… Perfect one day, Stormy the next!
But just 2 days ago the sunshine was glorious and I was super quick to slather on my favourite facial sunscreen. Not all sunscreens are the same and I'm fussy about what I put on my face. This has more to do with the texture and feel of the product than being an ingredient snob. I hate how most sunscreens, even the ones that are designed to go on your face, feel thick and sticky. I look forward to scrubbing it off at the end of the day. But I don't get that feeling with this product. It's super light and fluid and feels more like a moisturiser than a sunscreen. It doesn't get sticky if you get sweaty and it doesn't even smell like a sunscreen! With an SPF of 50+ I love this product so much I put it into my kit to use on my clients.
Most people try to get away mid year and whether you are escaping to somewhere warmer or just hanging out on the ski slopes, you need a really great broad spectrum sunscreen to protect your face from sun damage and premature ageing and this is my pick. Cruelty free and Australian. Enjoy 🙂