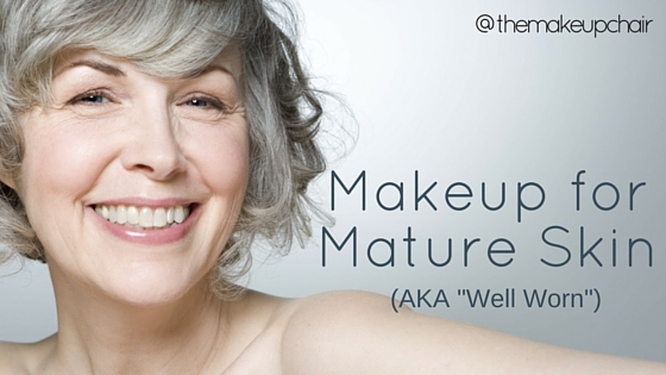 So I have a very dear friend named Rob (Hi Rob!), my son calls her Nana Rob, and like me she is a creative soul who loves to play with makeup. I posted AGES ago about Becca's gorgeous Shimmering Skin Perfector and it caught her eye and prompted her to post me this question…
I was wondering about if there are hints for best application areas for well worn skin. And skin that is very fair like mine. It would be fair to suggest tailored application is better in this case to avoid looking ….artificial ?

Rob
Well Rob, yes and yes 🙂
Lets go back a bit first. When I was 14 my mum bought me some boots. I REALLY loved those boots! As I walked they made the same tapping sound that my mums heels made and I felt so grown up. I think that's also what I initially loved about makeup. Wearing makeup meant you were grown up and the more applied the older you looked. The older you looked the less people treated you like a child. A few years (decades) on, while still not quite 'mature' in my skin (or otherwise) I now adopt a different approach to my makeup application. Funnily enough I'm no longer trying to look older!
Of course the best way to achieving a more healthy appearance involves living a healthy lifestyle and using great skin care. But in addition to that, or perhaps in leu, here are my best makeup tips for the mature lady with "well worn skin"
Prep it
You know the old saying "plan to succeed'?? Well that's what primer is. A good primer will not only act as a super spack filler for your pores and fine lines but it's also the glue that ensures your makeup will last. There are dozens of great ones on the market and I will blog about them another time but for now if you are not priming then you are not setting yourself up for makeup success.
Less is More
Go for a sheerer foundation and then use a good concealer to cover up any age spots or rosacea. Trying to hide wrinkles with heavy foundation only ends up accentuating them as the product creases. Stick with something that feels hydrating on your skin and is not mattifying. While having moisturisers in your foundation will help to plump out your skin and minimises super fine lines, it also adds to the risk of it creasing so you need to really blend it out.
Ditch the Powders
Use a little powder to 'set' areas you have either concealed or that are prone to creasing, like under the eyes, but use too much and it will look dull, cakey and sit in the lines which is the antithesis of fresh glowing skin. I love using mineral or loose translucent powders. Minerals have light reflecting particles that defuse little imperfections and lines by bouncing the light around. My fav is (surprise! surprise!!) BECCAs Perfect Skin Mineral Powder (I seriously need to take out shares in that company!!) but any good cruelty free mineral or loose powder will do the trick. Also ditch the powder puff and use a brush instead. I actually use a large super fluffy eyeshadow brush so I can get really specific about where I put the product and don't over do it.
Highlighting
You may have read about Strobing which is just a fancy smancy word for highlighting and personally I feel like some people are going just a touch overboard. I love me a little glitter as much as the next person but whats with the highlighting the tip of the nose?? It just looks weird.
Highlighting is all about accentuating features and if you are living life on the mature side you may not feel like there is much you want to highlight. But that doesn't mean you have to ditch the glow. Stick with cream or liquid highlighters which glow more than glitter. And avoid the glittery powder versions as they don't flatter mature skins. Instead super fine shimmering liquids can actually help to diffuse and blur the appearance of fine lines.
If you have a rounder face, highlighting your cheekbones can help to accentuate them while slimming the face. But don't do this if you have already have a slim face or you'll just look gaunt. Use your finger and pat a small amount of highlighter along the top edge of your check bone from just under the outer part of your eye back up to your temple. You can blend a thin line down the bridge of your nose stopping before the tip to thin out a wide nose or apply small amounts to the middle of the forehead and the tip of the chin to elongate a short face. The possibilities are endless but honestly, a little convoluted.
My favourite way to use highlighter on mature skins is to just mix a small amount into the foundation which adds a soft glow to the whole face. Then I might use a very light dusting of powder over the forehead and chin to stop it looking oily. Young skin glows so while you may not be able to cover the lines or lift the bags you can still glow. I also love to mix my highlighter in with my concealer for under the eyes but don't do this if you have actual bags (not just darkness) under your eyes or you'll wind up looking like you have packed for an overseas trip.
Brows
One of ageing's many cruel jokes is that the hair tends to flee your brows and lashes and migrate south! Or they go grey, or worse, you wind up with John Howard brows, all wiry and out of control! We all know brows frame the face but as we get older that framing becomes more important and a well shaped brow can be quite transforming. If your brows are out of control and grey then get them shaped by a professional and you can tint them, or use a coloured brow mascara. But if they are disappearing learn to draw them in. I prefer using a powder two shades lighter than your natural brow colour or the lightest ash blonde if you are grey, and then use a fine tipped angle brush to draw the brows in. Run a clean dry mascara wand through the product to blend it which stops it looking blocky and viola! You have brows!
I get many mature ladies sitting in my chair saying "just do the best you can" as if nothing I can do will help. In a world that frustratingly values youth and beauty over experience and wisdom we have to remember that makeup actually only can do so much. It can't really cover wrinkles or loose skin. But it can even out skin tone, brighten dark spots, add glow and help replace brows that have been lost. Its not about how you look, it's about how you feel so if a little bit of lippy or some highlighter make you smile then the products have truly done their job.
​